OCTOBER 2017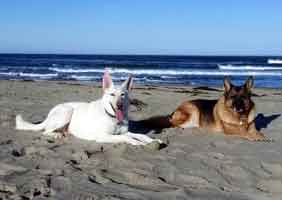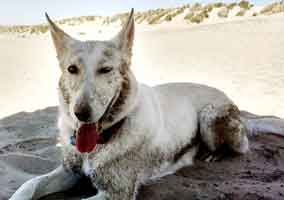 Moorea (formerly May) is carrying out the tradition of her predicessor Maui (formerly Mary) by vacationing with her family and LOVING EVERY MINUTE OF IT, especially the beach
JULY 2017

Cordelia (now "Happy Girl") rescued from a California shelter in 2014 and adopted the same year ~ she loves her early morning runs with her dad
JANUARY 2017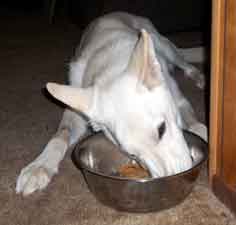 "Wednesday, 1/11/17, was Sawyer's 6th birthday! I'm not really sure if it is his birthday since he is a rescue, but it is the day I picked to celebrate his birthday. He had doggie birthday cake which he scarfed down, then relaxed and went to sleep with an antler growing out of his snout, lol."
CHRISTMAS 2016

Happy Holidays from Jaeger (formerly Mikey) ~ Gonna be a fire dog!
CHRISTMAS 2016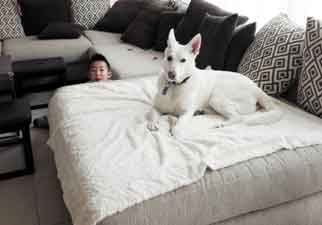 Santa brought Kiara (formerly Kara) a new blanket for Christmas!
SANTA PAWS 2016
Photography by Jason Millstein

Sawyer (left ~ adopted in 2015) and Amy (formerly Brianna of Mexico ~ adopted in 2016)

Bella (adopted in 2012) and the person she adores, Angelina

Handsome hunk Bentley (adopted in 2016)

Iggy (formerly River ~ adopted in 2015) and Miyu (formerly Snowball adopted in 2012)

Buffy (adopted in 2011)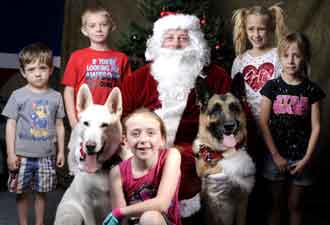 Sydney (adopted in 2011) and Dylan brought the whole family!

Sasha (adopted in 2014)

Madison (formerly Carson Lee ~ adopted in 2016)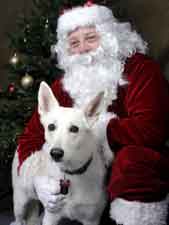 Snowy (adopted in 2016)
DECEMBER 2016


Roxy (now Bailey, adopted in December 2015) celebrates the start of the holiday season with a walk in the desert near her forever home
CHRISTMAS 2016


"Hi Nancy, Charlie (formerly Colonel) wanted to wish you a Merry Christmas, and wanted to thank you for rescuing him!! All the best, David"
OCTOBER 2016


Yukon is enjoying the outdoor life in Flagstaff with forever mom, Kristen
SEPTEMBER 2016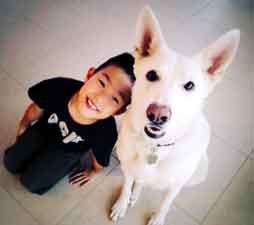 Kiara (formerly Kara, adopted in 2015) poses with her best pal, Eugene. According to her folks, "Our kids are always together. Eat together, play together and sleep together."
JULY 4, 2016


On the second anniversary of her adoption, Cordelia's folks sent us this beautiful update photo ~ "This is a truly great dog! Everyone loves this super sweet dog, even people who are afraid of dogs."
APRIL 2016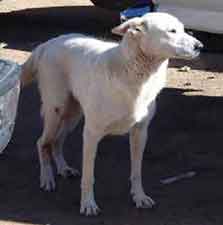 From an injured, confiscated and unwanted girl in October 2015, to a beloved member of the family in just 6 short months ~ Kira has found her happily ever after
MAY 4, 2016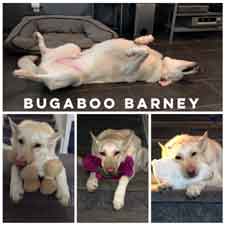 From Bernard's adopters on the 3rd anniversary of his adoption: "Underneath all that cockiness was a cuddle bear." :)
MARCH 2016


The Easter Bunny brought Sawyer a bone, and he's not letting it out of his sight!
HAPPY NEW YEAR

Sawyer and Amy getting cozy. While Amy gets a belly rub.
JANUARY 2016

Mikey enjoys a beautiful winter day in the Catalina Mountains with forever mom, Karen
JANUARY 2016

Sydney has finally found her job. The tractor has been running full time cleaning up from the rains. Sydney has decided that Don needed a field supervisor. She's at the door before he can get out and does a great job following the tractor and supervising.